Stefan R. Miller is the Founder and Principal of Miller Legal Group, P.C.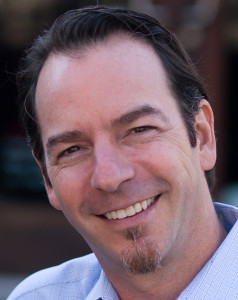 Recognizing the complex web of continually changing federal and state employment laws and the increased employee lawsuits which impact employers operating in California, Stefan Miller founded Miller Legal Group, P.C. to help small and medium-sized businesses develop and implement measures to minimize exposure for employment-related claims and avoid litigation. Mr. Miller has spent his entire 18-year legal career practicing exclusively in the area of employment law representing employers in a variety of different industries (e.g., communications and high technology, restaurant, retail, manufacturing, construction, staffing/recruiting, electronics, entertainment, education, automobile, food and grocery, health care, consulting, freight forwarding and international logistics, medical billing, banking) and professions (e.g., medical, legal, accounting, actuarial, teaching/education and engineering).
Some of the larger representative clients that Mr. Miller has defended or otherwise represented the interests of in connection with employment law matters include: Federal Express; AT&T Corp.; Safeway Inc.; Lucent Technologies Inc.; The Vons Companies; RadioShack Corporation; Mastercard International; Avaya Inc.; International House of Pancakes; Kaiser Permanente (Southern California Permanente Medical Group); Kragen Auto Parts; ITT Educational Services, Inc.; and University of West Los Angeles. To learn more about what we do, click here.
Compliance, Prevention and Litigation Avoidance
Mr. Miller advises clients on a wide-range of federal and California employment laws relating to all aspects of the employment relationship, including hiring, harassment and discrimination, leaves of absence, disability accommodation, wage and hour matters (e.g., overtime, rest breaks and meal periods, etc.), privacy, safety and health, reductions in force, performance management and employee discipline and termination. Mr. Miller has significant experience advising clients about employment situations which involve the intersection of various applicable California and federal laws relating to family/medical leaves of absence and disability accommodation as well as California's workers' compensation laws.
Mr. Miller also advises management regarding the development and implementation of employment policies, procedures and related documentation which impacts all facets of the employment relationship, including but not limited to employment applications, offer letters, employee handbooks, training guidelines, wage and hour related forms, employment agreements, independent contractor agreements, arbitration agreements as well as agreements relating to the protection of confidential and/or proprietary information (including non-disclosure and non-solicitation), conflicts of interest and separation.
Mr. Miller also has advised employers regarding the implementation and use of background investigations for both applicants and existing employees as well as the implementation of drug and alcohol testing and related issues. In addition, Mr. Miller has advised employers regarding various workplace violence issues and has successfully obtained temporary restraining orders to diffuse both potential and actual workplace violence situations.
Workplace Investigations
In addition to counseling small and medium-sized businesses on a day-to-day basis about all aspects of employment law and HR-related issues, Mr. Miller also is retained and serves as an independent fact-finder to investigate claims of alleged workplace misconduct. Likewise, Mr. Miller regularly advises in-house human resource or other business contacts regarding how to conduct such workplace investigations. Mr. Miller also delivers training workshops for human resource professionals and other members of management about conducting timely and thorough workplace investigations.
When retained as a neutral, independent fact-finder to conduct an internal workplace investigation, Mr. Miller draws heavily on his employment law experience and expertise. First, he develops a reasoned plan of action for gathering relevant information and documentation and then executes that plan in a manner which is as efficient, non-disruptive and non-intrusive as possible. Second, his employment law experience and expertise enable Mr. Miller to spot subtle issues which may require further exploration to ensure a thorough investigation. Mindful that the purpose of the investigation is to independently find and determine facts and that the results of his investigation will form the basis of important decisions, Mr. Miller is committed to a fair, impartial and thorough examination of facts.
For more information about the nature and scope of the investigation services we offer, please visit our other website specifically dedicated to our investigations practice:  www.workplaceinvestigationattorneys.com.
Employment Litigation and Employer Representation
In addition to the foregoing, Mr. Miller spent most of his early career successfully defending employers and members of management against complaints for: wrongful termination in violation of public policy; discrimination, harassment and retaliation based on race, ethnicity, national origin, age, sex/gender, sexual orientation, pregnancy and disability; wage and hour violations; breach of contract; unfair competition claims; defamation; fraud; and various other statutory, contract and tort-related claims filed and prosecuted in federal and state courts as well as before administrative government agencies.
In addition to preparing numerous position statements in response to administrative complaints of discrimination and harassment filed with both federal and state administrative agencies (e.g., California Department of Fair Employment and Housing, California Division of Labor Standards Enforcement, United States Equal Employment Opportunity Commission, United States Department of Health and Human Services, etc.), Mr. Miller also has handled all aspects of litigation from inception through the appeals process, including successfully arguing several appeals before United States Court of Appeals for the Ninth Circuit. In fact, Mr. Miller has prepared and successfully argued nearly all of the motions for summary judgment and each of the appeals prepared on behalf of the clients he has served.
Mr. Miller also has defended employers against employee claims filed pursuant to California's workers' compensation laws, including, but not limited to, California Labor Code, section 132a (prohibiting discrimination arising out of or relating to industrially-caused injuries) and California Labor Code, section 4553 (prohibiting serious and willful misconduct by an employer with respect to industrially-caused injuries).
Training, Speaking and Publishing
Mr. Miller also conducts manager/supervisor training on: harassment, discrimination and retaliation; conducting workplace investigations; leaves of absence; disability accommodation and the interactive process; performance management, discipline and terminations; and proper record-keeping procedures. Likewise, he has spoken to business and professional human resource organizations (including Professionals in Human Resources Association or PIHRA) about various employment law topics, including: employment law compliance for new businesses; proactive, preventive measures that can be taken by employers to minimize exposure to employee lawsuits; harassment, discrimination and retaliation; leaves of absence; disability accommodation; performance management and discipline; privacy; and proper record-keeping practices. Mr. Miller also has been a speaker for California's Continuing Education of the Bar (providing education to California attorneys).
In addition, Mr. Miller has written articles on a variety of employment law issues that have been published in the Los Angeles Daily Journal (a Southern California legal journal), as well as in various trade organization publications.
Educational Background
Mr. Miller received his Bachelor of Arts degree from Vanderbilt University. During his undergraduate studies, Mr. Miller studied for one year in Aix-en-Provence, France, in connection with Vanderbilt University's study abroad program. As a result, he has a strong command of the French language. In addition, during law school, Mr. Miller participated in "The Brussels Seminar: Law & Institutions of the European Communities," an intensive three-week seminar on European Community law at the Institut d'Etudes Européenes, in Brussels, Belgium. Mr. Miller received his Juris Doctor degree from the University of Pittsburgh School of Law.
Honors
During law school, Mr. Miller was a Law Review Member at the University of Pittsburgh School of Law. Also while in law school, Mr. Miller also authored an article that was published in the University of Pittsburgh Law Review, entitled: "NAFTA: A Model for Reconciling the Conflict Between Free Trade and International Environmental Protection," Volume 56, Issue 2, Winter 1994.
Associations/Memberships
Mr. Miller is a Charter and Sustaining Member of the Association of Workplace Investigators ("AWI")[http://www.aowi.org], a professional organization dedicated to improving the professional by establishing a common set of investigation principles and best practices. Mr. Miller serves on AWI's Education Committee which is tasked with planning AWI's annual conferences each year as well as periodic workplace investigation training and best practice roundtables. Mr. Miller also is a member of the Labor and Employment Sections of both the State Bar of California and the Los Angeles County Bar Association. Mr. Miller also participated in "Leadership Torrance", a program sponsored by the Torrance Area Chamber of Commerce, to educate, develop and motivate emerging leaders to be involved and committed to the South Bay Community.
Personal
A native of the Washington, D.C. area, Mr. Miller lives in Southern California (in the South Bay) with his wife and two children. Mr. Miller enjoys taking his kids to museums, traveling, cooking, politics, hiking, biking and rollerblading.
*      *      *
Contact Mr. Miller at Our Los Angeles Employment Law Firm
For more information about our professional services, our non-traditional billing arrangements, or to schedule an initial consultation with Mr. Miller, please contact us at our Southern California employment law firm by e-mail or by telephone at (310) 426-2650.